Many people dream of buying a property with astonishing views of a beautiful lake. Most homebuyers would love to live by the water, where they can see the endlessly changing panorama of clouds and sky, lake, river, or sea. Without a doubt, waterfront homes are among the most desired real estate worldwide.
If you search for the best waterfront homes in Waterford, MI, the top picks are 6695 Highland Rd and 6743 Highland Rd in  Waterford Township,  Michigan, and 3341 Olivers Point in Waterford TWP, Michigan. These properties are the best for waterfront living and are a sound investment, providing you with the ultimate recreation and relaxation.
While many home buyers have chosen to buy waterfront homes, some still have second thoughts. This post will help you decide as you learn how Waterfront is a good investment and its benefits. Keep reading to find out the best place to buy waterfront properties, and become familiar with the top luxury waterfront homes in Waterford, MI.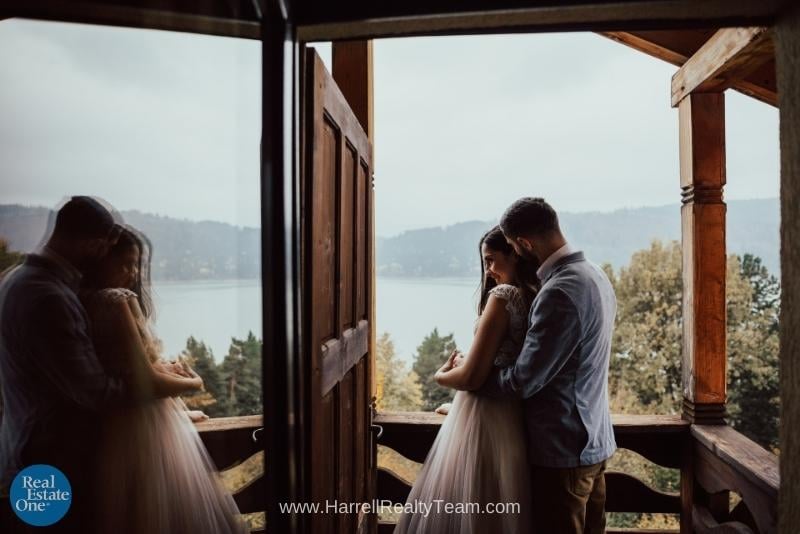 ---
Is Waterfront a Good Investment?
Most people dream of owning property next to the water,  as living on a lake offers exceptional peace and tranquility. Homebuyers enjoy the soothing sound of lapping waves and watch the breathtaking sunrises and sunsets that provide a sense of calm. Despite the luxury of buying a home on the water,  you might ask if it's a good investment.
Waterfront properties are almost always a good investment. With a limited number of homes available and the high demand, it's a good idea to invest in waterfront properties. 
If homebuyers are willing to buy waterfront properties after enjoying a vacation rental on a lake,  waterfront properties offer great ROI. It's also an excellent idea to purchase a waterfront home if you want to own an Airbnb property.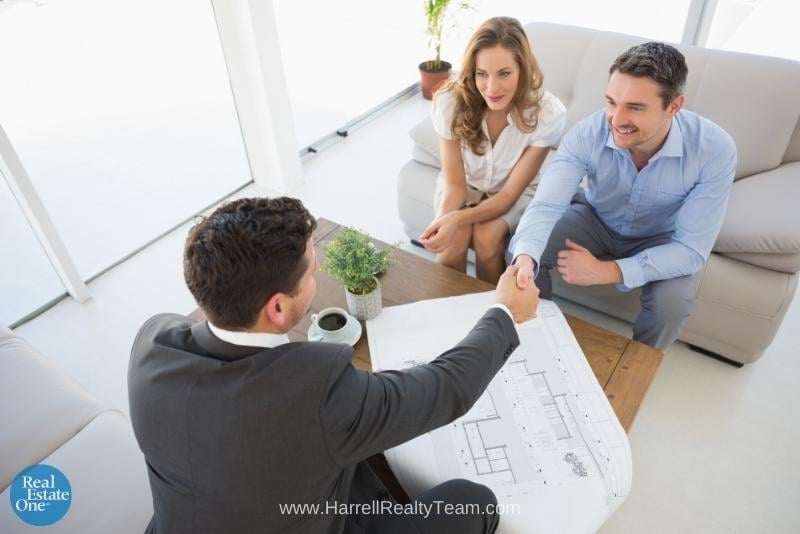 Benefits of Investing in a Waterfront Property
Besides the significant financial return  that waterfront properties provide, here are some other benefits of investing in one that you should  consider:
High Demand.

Many Airbnb users highly desire vacation rentals located on the water. With these properties' high demand, anyone who invests in one will enjoy increasing rental occupancy rates. The homeowner can charge a significantly higher rental price with the rental property's unique location.

Increase in Appreciation Rate.

Waterfront properties rarely depreciate thanks to high demand and their limited supply. For this reason, if you decide to sell your home, you will most probably enjoy a high return on investment.

Improved Health and Well-being.

When you invest in a waterfront property, you get an unexpected benefit:  improved health and well-being. You can reduce your stress levels by living near natural environments, including lakes, forests, and

parks

. Living in these areas also improves your air quality,  boosting your mood and emotional well-being.

Save Money on Vacations.

If you own a waterfront house, you can save lots of money every time you go on a vacation or with your loved ones. Aside from enjoying free accommodation, you can have free or subsidized access to various water activities, including boating, diving, kayaking, skiing, or swimming.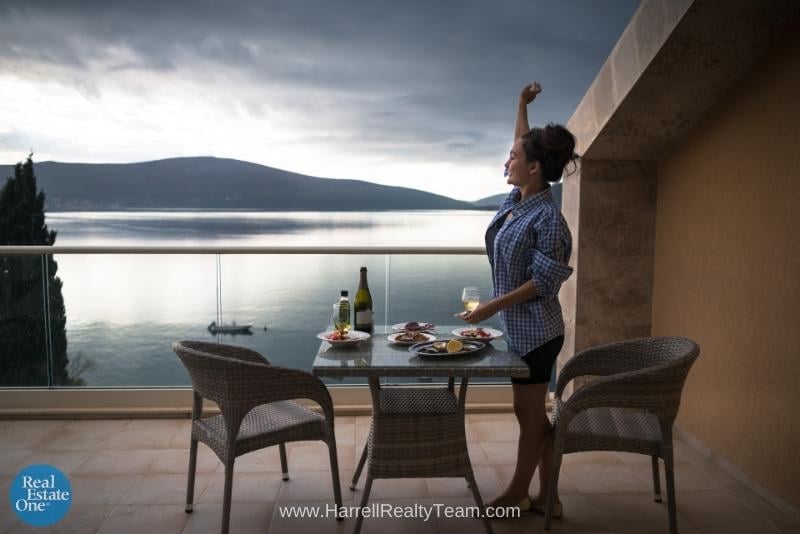 ---
Why Are Houses Near the Beach So Expensive?
Between a landlocked home and a waterfront home, regardless of how identical the two are, the waterfront property will be worth more than twice the value of the other. While both homes are the same and the only difference is their location, houses near bodies of water are more expensive. Have you ever wondered why?
Houses on the water are so expensive due to the basic concept of supply and demand. Many people desire waterfront homes, so there is a high demand for these properties. However, despite the massive amount of water, there is a finite amount of shoreline where these properties can be built. This means the supply of waterfront homes is low. And unfortunately, high demand with low supply equates to a high cost.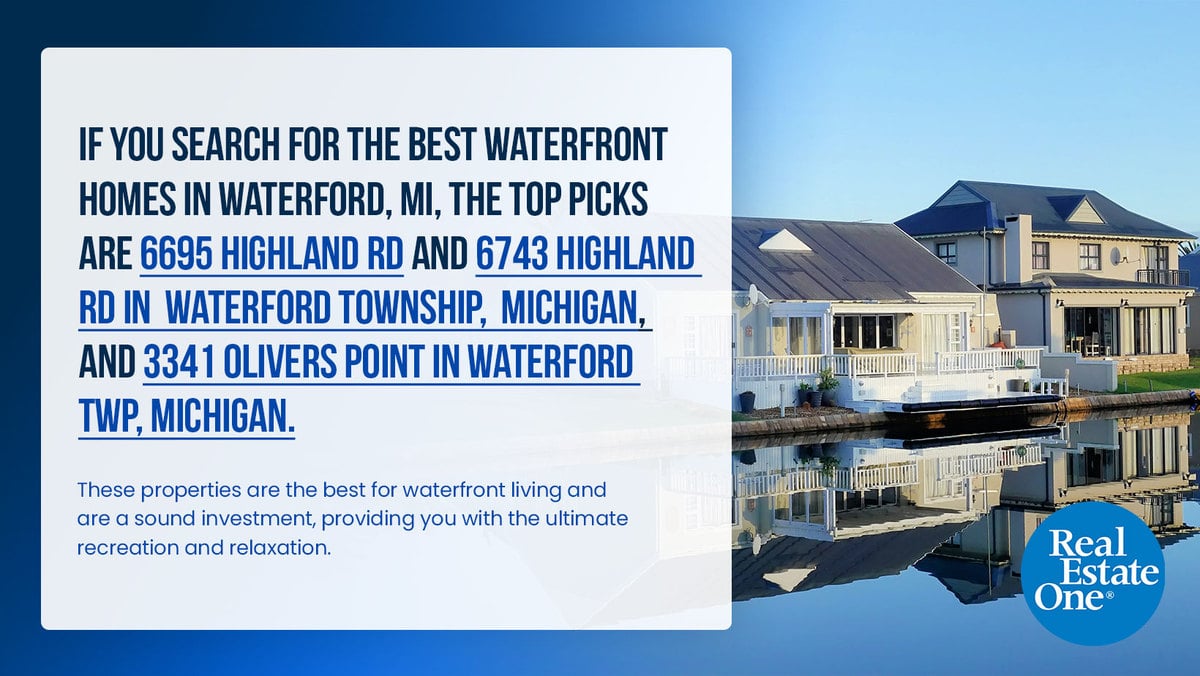 Does Waterfront Property Appreciate Faster?
As we previously discussed, one of the benefits of investing in waterfront homes is an increased appreciation rate. These properties don't usually depreciate.
Waterfront properties generally tend to appreciate faster than inland properties. With a waterfront property's desirability and impressive scenery, they also command higher rental prices.
---
Isn't it true that we've all had dreams of owning our own homes at some point? Let Harrell Realty Team – Real Estate One, assist you in making those goals a reality.

⭐ Robert Harrell – Realtor®
📞 248-830-1870
🔎 https://t.co/CdfsSvxSzx#HarrellRealtyTeam #RealEstateOne #QOTD pic.twitter.com/1FhjODrlWN

— Robert J. Harrell (@Robharrell123) February 11, 2022
Where Is the Best Place to Buy Waterfront Properties?
When you're considering the best place to buy a waterfront property, some locations are better than others from an investment standpoint. 
Make sure to look for houses set a little way back from the actual water. This makes the dwelling more likely to withstand any natural calamities from high water levels. If you want a waterfront property that will be guaranteed to appreciate, this will lessen the potential impact on real estate values. It's always best, then, to consult an expert to inspect the area, ensuring the land is sturdy without any rising waterline.
Among the different places in Michigan, the best place to buy waterfront properties is in Waterford.  It is the state's  largest city, approximately 35 miles north of Detroit. There are a lot of opportunities for a diverse array of water sports activities, with 32 lakes and rivers throughout the community. Waterfront has always been an excellent place to live, offering several conveniences to homeowners.

---
Top 3 Luxury Waterfront Homes in Waterford, MI
As the place to buy waterfront properties, Waterfront is recognized as the Lakeland Paradise. If you plan to own a luxury waterfront home, the top 3 picks are here!
1. 6695 Highland Rd, Waterford TWP Michigan 48327
The first on the list of the best luxury waterfront homes is 6685 Highland Road, Waterford, MI 48327, listed at $1,500,000. This 15,000-sq ft impressive dwelling is located across from the entrance to Oakland Airport. There is also an office lease space available that starts at a monthly rental price of $350.
2. 6743 Highland Rd, Waterford TWP Michigan 48327
Another luxury waterfront property is 6743 Highland Road, Waterford, MI 48327, listed at $1,250,000. This 7,416-sq ft building is located in a high volume traffic area, located right on the water. 
3. 3341 Olivers PNT, Waterford TWP Michigan 48328
Completing the list of the top 3 luxury waterfront properties in Waterford, MI is 3341 Olivers Point, Waterford, MI 48328. This 2,126-sq ft single-family home with 3 bedrooms and 4 bathrooms is listed for sale at $949,900. What makes this property special is its 4-car tandem garage!
---
Looking for Waterfront Property for Sale in Waterford, MI?
If you are looking for waterfront real estate, look no further than the best real estate agent in Waterford, MI, to provide exceptional services. For more information about the best luxury waterfront homes in Waterford, schedule a consultation with Robert Harrell and his full-time team.
Call or text anytime at 248-830-1870. Or you may send an email to [email protected] to set up a time to meet with the experts today!