Buying or selling a home is a very personal and strenuous process. If you've decided you need a real estate agent to assist you in your search, make sure they're a top-notch professional. 
If you plan to look for a real estate agent in Michigan, you'll find a huge list of names to choose from. Thousands of people claim to be the greatest in the state, and many claim to be the best. But how can you know which is the best option for you?
The best Realtors® in Waterford, MI, are experts at addressing your inquiries and concerns. They're skilled enough to handle everything from the negotiating process up until closing day! Choose one who has different experiences throughout various markets, so you can be sure they know what's happening where it matters most and have some experience with how things work out there.
Real estate agents have a highly complex job. They are responsible for all aspects of the sale, from helping you find your perfect home to negotiating on price and escrow requirements–and everything in-between! 
So how can one person do it all? The best Realtors® like Robert Harrell know that they need more than just expertise. Charisma is also key when working with clients day after day or showing listings at open houses around town.
Since a real estate transaction is easier said than done, don't let it stress you when a Realtor® can take care of it for you. Many clients believe that hiring a Realtor® is expensive, but not hiring one can cost you time and money. Choosing the right Realtor® will expedite and improve your search for the perfect home.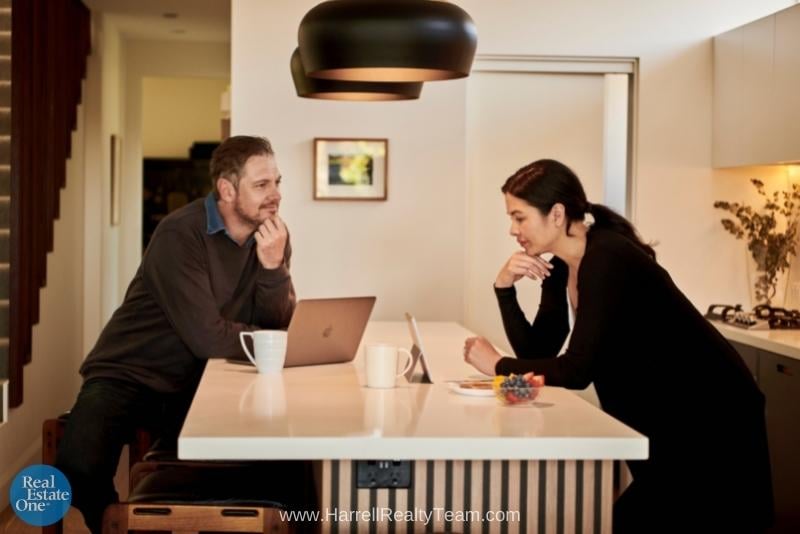 ---
Why Is It Important to Choose the Right Realtor?
There are great real estate agents, and there are real estate agents that aren't so great. Before committing to a Realtor®, make sure you've done your research. Your Realtor® must do a good job of marketing your home to attract the buyer to come to the table in the first place. If your Realtor® isn't utilizing the most up-to-date marketing strategies, they're already wasting your time and lowering the value of your house.
Various websites can be used to find feedback about area Realtors®. A little bit of online research can help you save a lot of money and time. It will help you weed out Realtors® with a terrible reputation in your town. It will also allow you to concentrate on individuals who have earned the trust and respect of their clients.
Choosing the right real estate agent can make all the difference when it comes to buying or selling your home. It is essential to pick the right Realtor® because they can anticipate your needs. They understand that your transaction is influenced by various factors, which is critical to every decision you make along the process. 
It is important to find a broker that will work well with your needs. Start by meeting with them and seeing if they are compatible or not. There's also an option for those who want more convenience–you can meet online!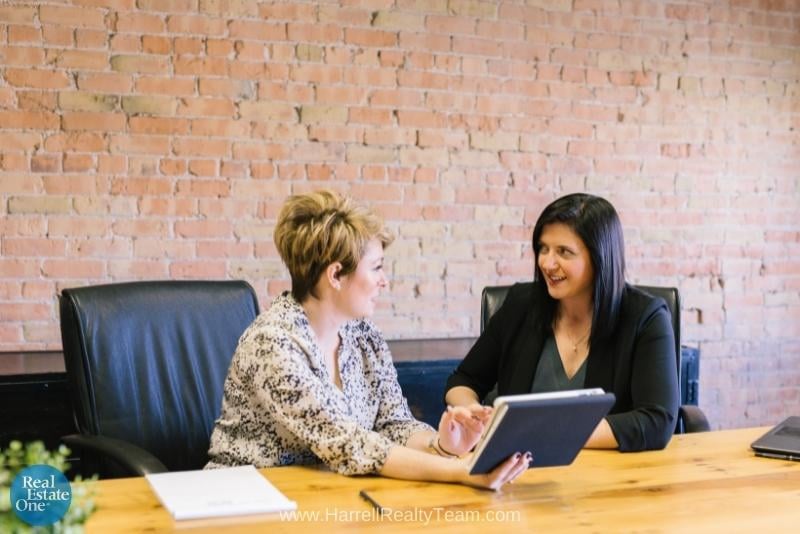 ---
What Are the Most Important Characteristics of a Realtor?
Realtors® aren't all created equal. What drives a Realtor® to the peak of their field? What sets a Realtor® apart from the competition? These are great questions to think about.
You might be wondering what the most vital attributes in a Realtor® are. We've put up a list of the most critical qualities to look for in a real estate agent. Whether you're shopping for your dream house or selling your current one, this will help you obtain the best service and results.
So, when you're interviewing agents, look for eight essential characteristics that set powerful agents apart from those who aren't.
1. Proactive
The real estate market, as well as the commercial world, are pretty competitive. You want a  Realtor® who looks out for your best interests. It's best to work with a Realtor® who has the initiative to update you on the status of your home and the process of the real estate transaction.
As there are always unknowns in the process, you want someone who can get things done and fix problems along the way. You want a Realtor® ahead of the curve and eager to take preventative measures rather than reacting to problems.
"If you think hiring a professional is expensive, wait till you hire an amateur." – Red Adair#HarrellRealtyTeam #RealEstateOne #WaterfordMIRealtor #LuxuryCondoInWaterfordMIForSale #WaterfordMILakefrontHomes #RobHarrellREALTOR #QOTD pic.twitter.com/C3k4r0TOz6

— Robert J. Harrell (@Robharrell123) July 12, 2021
2. Professional
It's possible that not all real estate agents are as professional as they pretend to be. A brief talk with a potential agent might reveal a lot. Visit their website (most agencies these days have one) to get a sense of how they present themselves online and in person. There is no space for sloppiness in a field that demands the highest level of professionalism.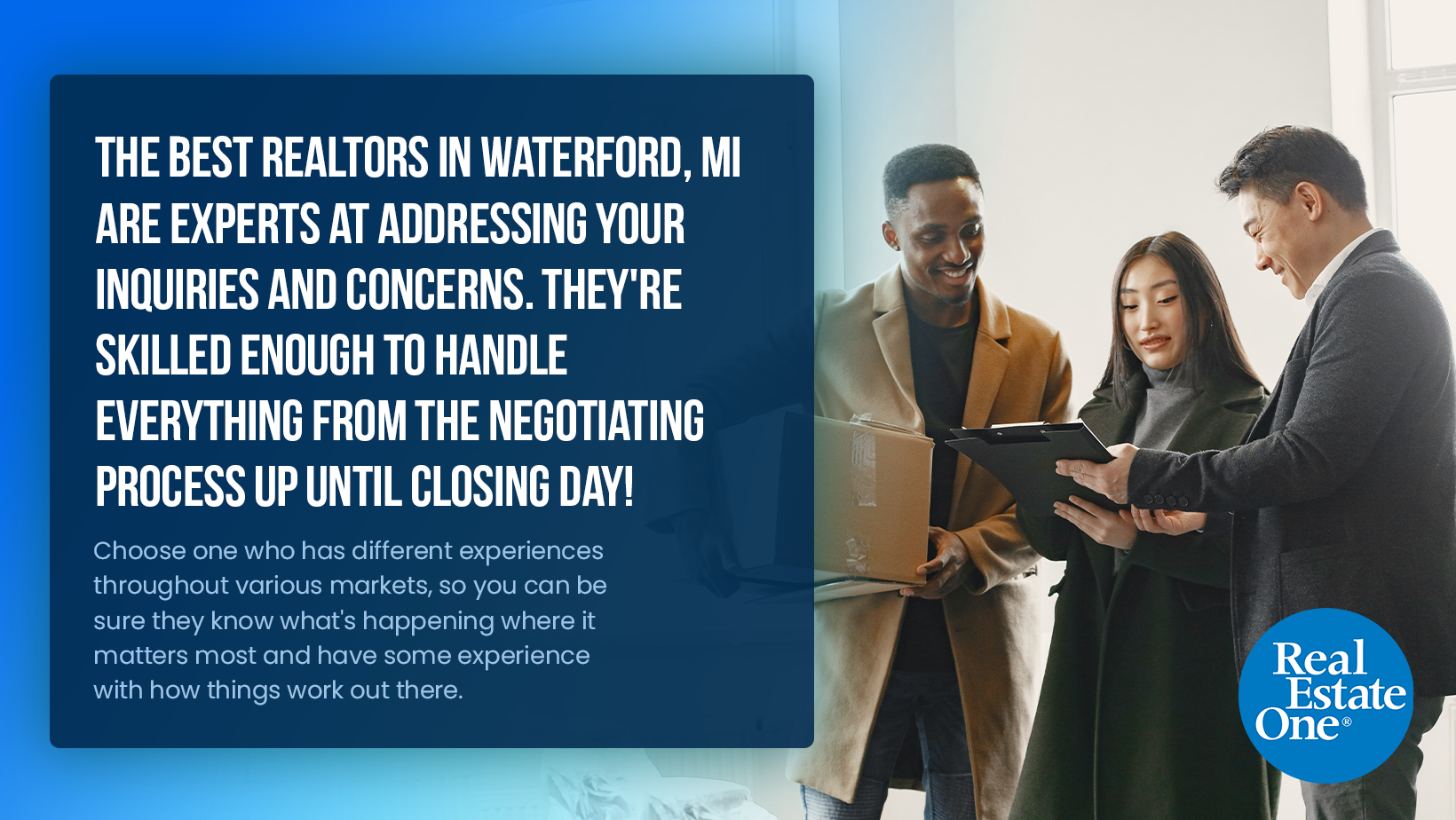 3. Honest
It's worth stating. You want an agent who will look out for your best interests as a client and is a professional you can trust. It's your future entrusting them to do their job. Dealing with a trustworthy real estate agent is essential, and as the adage goes, integrity is everything.
4. Knowledgeable
Like any other true professional, your real estate agent should be knowledgeable about their business. They should be capable of answering your concerns or dealing with any problem that may arise. You'll be able to prevent delays and costly mistakes by working with a qualified Realtor® who understands your market. A real estate transaction also involves a lot of jargon, so you'll want to work with someone who understands it.
Ensure that your real estate agent is licensed and knowledgeable about the market and current real estate trends. They should also be knowledgeable about the local terrain and real estate market of your choice. 

5. Available
You'll need to communicate with your agent frequently and effectively. As a result, it's only natural that your real estate agent should be available when you need them. Before drafting a contract, a Realtor®'s communication skills can assist them in explaining all aspects of the transaction. A competent Realtor® also knows how to persuade both sides to agree to a successful transaction.
You should hire a full-time agent rather than a part-time representative because the latter may have other interests or duties that take up their time.
7. Reliable
Nothing is more aggravating than someone who promises they're going to do something but then doesn't do it. A home is much more than just a set of four walls and a roof. For most buyers, a home is the most significant purchase they will ever make. When emotions threaten to shipwreck an otherwise sound transaction, having a concerned but objective Realtor® can help you stay focused on the aspects that matter most to you.
You need a dependable Realtor®, and you should be able to rely on them to meet their commitments on time, to do what they say they'll do regularly, and to be accountable for the services they promise to give. Anything less makes them untrustworthy and unfit to do business within this or any other sector.
8. Tech-Savvy
A real estate agent's technological knowledge is essential in today's society. Everything should be included, from your preferred means of communication (phone, email, text) to the opportunity to sell your home online with professional images and descriptions. An agent behind the times in terms of technology may negatively impact your purchasing or selling experience.
---
Let's Find You a Home!
Robert Harrell will be happy to assist you in any way he can if you need help selling your home. Remember not to give up your search, even if you hit a stumbling block. Knowledge, abilities, and, of course, the capacity to work for the same goal as you are all important qualities to look for in a Realtor®.
Your real estate agent should understand and address your issues throughout the selling process. Keep in mind that selling a home can appear to be a difficult task. Allow someone with special skills to assist you.
To understand more about the process of selling your home, contact me today!