Have you ever wondered what exactly makes a property a "lakefront"? Some argue it depends on the lake's size, while others believe any property near a lake is "lakefront."
Lakefront property is a piece of real estate adjacent to a lake. Due to their beauty and accessibility to water, lakefront properties are prevalent.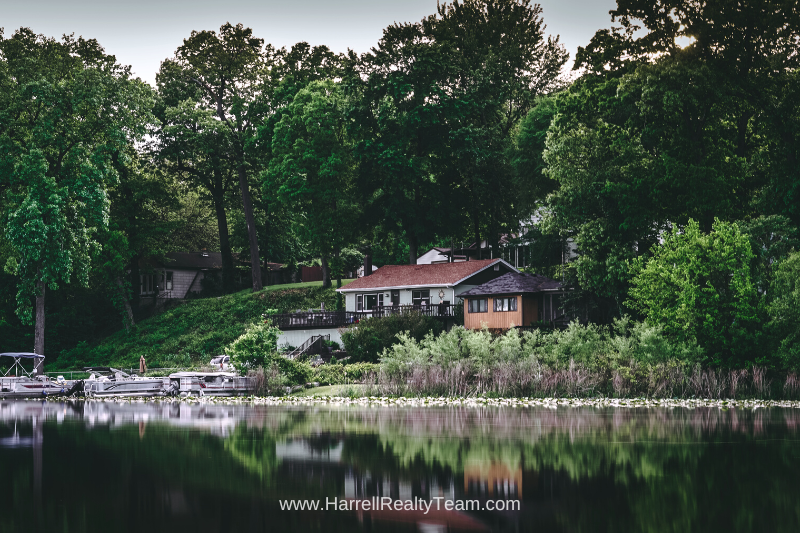 We'll explain a lakefront property and what to consider while buying one. So, if you're considering buying or selling a lakefront home, keep reading!
---
How to Determine if a Property is Considered "Lakefront"
The lakefront generally describes any property with direct access to a lake. This could signify the home has a dock, beach, or spectacular lake views. The phrase sometimes refers to waterfront property without direct access.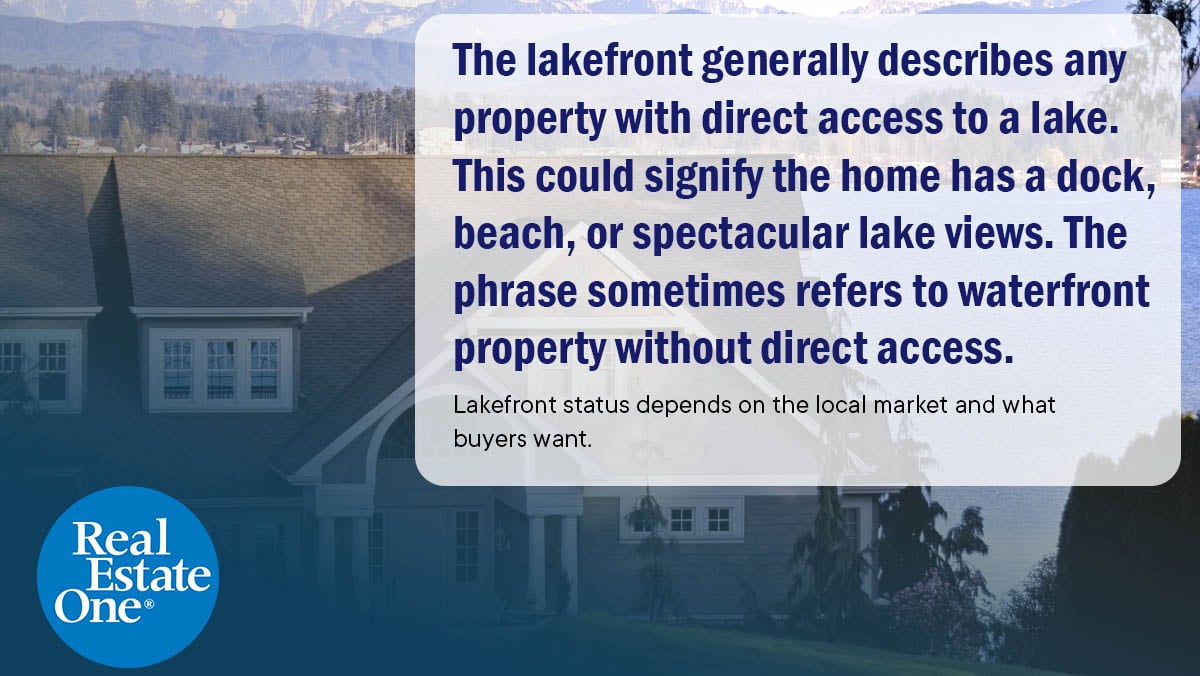 Lakefront status depends on the local market and what buyers want.
Consult a local real estate agent to learn which properties are waterfront.
Consult with a local real estate agent to learn which properties in the area are waterfront.
---
What are the Benefits of Owning a Lakefront Property in Waterford, MI?
Owning a lakefront property has several benefits.
The lake's

beauty, landscape, wildlife, and fishing
Lakefront property owners can swim, boat, and fish at any time

.

Lakefront property owners generally see higher property values than landowners

.

In today's fast-paced world, the lakefront property

affords residents quiet and leisure

.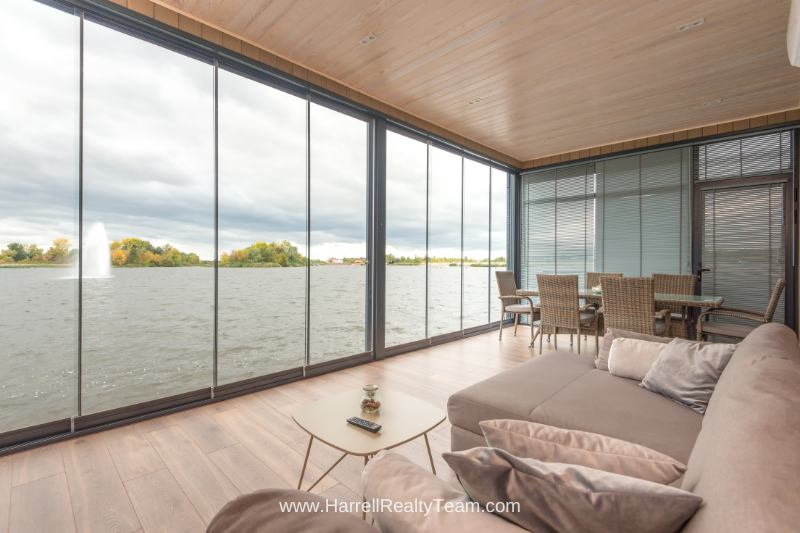 For these reasons, owning a lakefront property is a great way to invest in your future and enjoyment.
Being near nature is fantastic, whether watching the sun rise or listening to the waves.
So, if you're lucky enough to own a lakefront property, take advantage of all it offers.
---
What are the Drawbacks of Owning a Lakefront Property
There are still some drawbacks to owning a lakefront property.
There is limited availability of the lakefront property.

For many, owning a piece of lakefront property is the ultimate dream. However, lakefront property is scarce and in high demand.
Owning a lakefront property requires high costs.

While this is true, many ways to enjoy the lakeside still exist. Many communities give public waterfront access, and private companies rent lakefront homes. You can still enjoy the water even if a lakefront property is scarce.
---
Tips for Purchasing a Lakefront Property
Here are the six tips you should consider if you want to buy a lakefront property: 
1. Determine your budget and what you can afford. 
Lakefront homes can be expensive, so know your budget.
2. Consider property size and space needs. 
Too much room can be expensive and hard to maintain, while too little can seem tight and suffocating. With careful planning, you may locate the appropriate home size and space.
3. Plan lake activities.
Do you want to relax and enjoy the scenery or seek adrenaline? Choose lake activities that match your interests. Swim, fish, and sunbathe to relax.
4. Check the dock and lakefront limitations.
Ask the right questions before buying property. This will assist you in comprehending the property's condition and avoiding surprises. By asking essential questions, you may buy a property with confidence.
The home inspection is the buyer's last chance to find out if the house has any problems before purchasing. Also, it's time for the seller to work out those issues and work out a price with the buyer.

Stay updated for the next tip.#HarrellRealtyTeam #RealEstateTips #BuyersTips pic.twitter.com/w6NKxRuhqd

— Robert J. Harrell (@Robharrell123) February 14, 2022
5. Have a home inspection to check for significant repairs. 
Buying or selling a home, get a home inspection. A house inspector checks for major repairs like a leaking roof or damaged wiring. In most circumstances, the seller must make repairs before closing. The buyer may negotiate repairs or a price decrease if they detect damage before closing. A home inspection can save you time, money, and hassle.
6. Find an agent.
Contact a real estate agent once you decide what kind of lakefront home you want. You can contact us here to assist you. The average agent may have little lakefront property experience. 
Tell an agent what type of home you desire and how you'll use water. Boat owners should tell their agency what size dock they need. After considering these variables, you'll choose the perfect lakeside property.
---
What to Consider Before Buying a Lakefront Property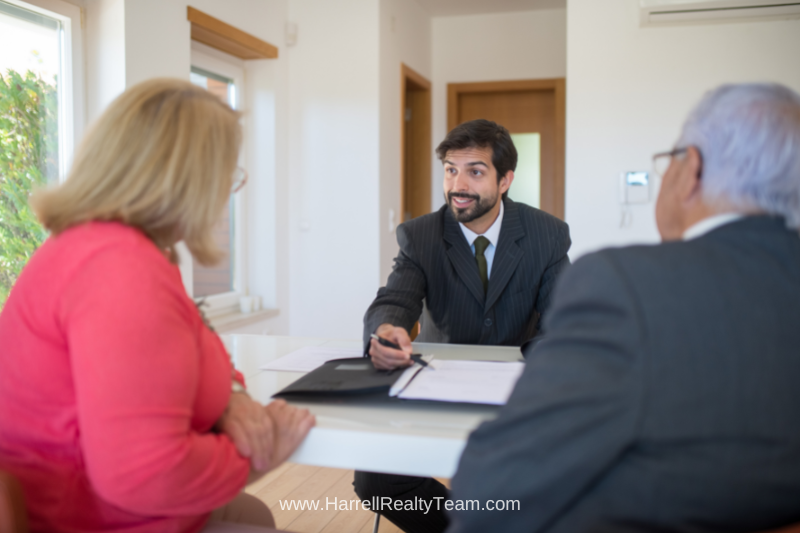 Here are the 6 things that need to consider when buying a lakefront property:
How much do you know about the lakefront property market in your area?

How often do you expect to use the property as a vacation home or primary house?

Is the property in a good location – close to schools, hospitals, shopping, etc.?

What is the property's condition, and what renovations/repairs may be needed in the future?

What are the property's appraised value and recent comparable sales prices?

Is there zoning or other restrictions that could affect how you use/enjoy the property?
---
Things to Keep in Mind When Making an Offer on a Lakefront Property
Before placing an offer on a lakeside property, consider a few factors:
First, you must understand the difference between private and public lakes. 
Private lakes are owned by individuals or organizations

Public lakes are open to everyone
Private lakes generally have more challenging fishing and swimming rules. Before making an offer, research the lake.
Second, consider the lake's size when making an offer.

A small lake may be more peaceful and intimate, but it will also have less foot traffic and fewer amenities. A large lake will be bustling and livelier, but it may also be more expensive. When buying lakefront property, it's essential to balance size and pricing.
The offer climate must be considered.

Colder lakes may freeze over in winter, keeping them inaccessible for months. Lakes in warmer temperatures may be subject to frequent flooding. As such, it is a must to consider the climate when making an offer on lakefront property.
---
How to Maintain Your Lakefront Property, so it Stays Beautiful for Years to Come
Lakefront property is beautiful, but it takes work to keep it that way. Here are some lakefront property maintenance tips:
First, clear beach debris.

This includes leaves and sticks. Debris can cause drainage and water quality issues and make your property look messy.

Second, keep your landscaping trimmed.

This helps prevent invasive species from spreading and discover problems early.
Third, seek a specialist if you're worried about your lakefront property.
By following these simple tips, you can enjoy your piece of paradise for many years to come.
---
Final Thoughts
Lakefront property abuts a body of water. Most lakefront property is a house or cabin on the water's edge, but it can also be undeveloped acreage.
Lakefront property is a great investment if you appreciate water views. Robert Harrell of https://harrellrealtyteam.com/ can assist you in searching for a lakefront home in Waterford, MI. Start looking as soon as possible! Give us a call at 248-830-1870, or send an email to RobH[email protected] and schedule a time when you may talk today!